Working...
Topic not found. Should we start it?
Details
Enter a very brief description
Now add specific details
+ Where at
+ Side effects
+ Previous experience
+ Reviews
+ Etc

Active Eyes (90 vtabs)
Futurebiotics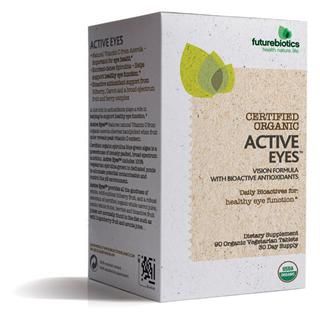 Vision Formula with Bioactive Antioxidants. Natural Vitamin C from Acerola, Nutrient-dense Spirulina, Bilberry, Carrot and a broad-spectrum fruit and berry complex.
Umcka Elderberry Intensive Cold Plus Flu (4oz)
Nature's Way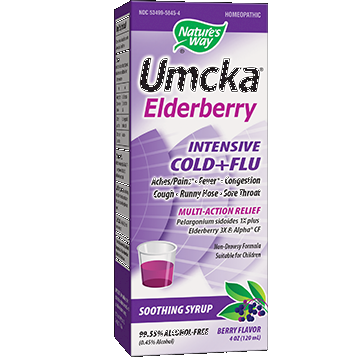 Homeopathic Formula with multi-action benefits for Cold Plus Flu relief. Shortens duration and reduces severity of colds. Non drowsy and suitable for children.
PommeThin (60 capsules)
Terry Naturally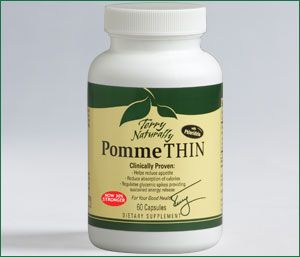 New proprietary slimming, get-in-shape complex by EuroPharma, 100% apple, 100% natural.
Pure Factors Pro IGF T 1100 (30 ml)
Pure Solutions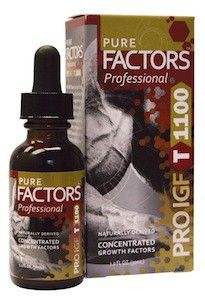 Pro IGF T1100 is formulated to provide your body the raw material needed to quickly and naturally regenerate and enhance growth of muscle tissue. Buy Today at Seacoast.com!
Natural Relief 1222 (8 oz pump)*
Life Extension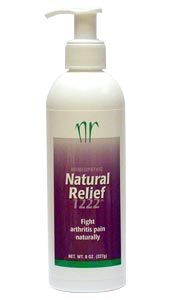 Natural Relief 1222 has been shown to be strong enough to meet the requirements of Olympic athletes and professional football players, as well as of older adults with a wide range of symptoms.
Sambu Internal Cleansing & Weight Loss, 5 Day Program
Flora Health, Dr. Dunner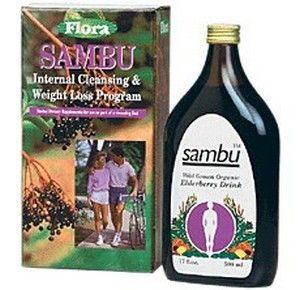 Developed in Europe, by a Swiss naturopath, where the cleansing qualities of elderberry are well known. Europeans have been enjoying the benefits of elderberry cleansing for centuries.
Pure Radiance Vitamin C Powder (4oz)
The Synergy Company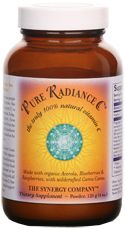 Whole food organic, truly 100% natural vitamin C. Potent blend of organic whole foods and wildcrafted camu camu. Support your Immune System with the most potent form of natural vitamin C on the market today. Excellent antioxidant.
Alive! Power Active Organic Juice (32 fl oz)
Nature's Way

Alive Power Active Juice from Nature's Way combines 4 Superfruits Goji, Mangosteen, Pomegranate, and Aa for antioxidant protection and energy.
BerriMax (2 oz)
North American Herb and Spice

Hand-picked berry extract from 8 wild and raw berries
Seasonal Immunity (90 vtabs)
Futurebiotics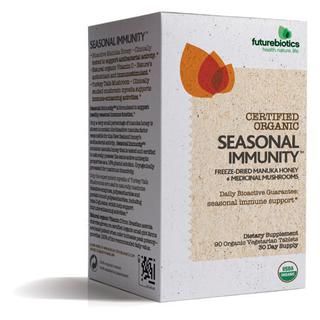 Enzymatically-active, unheated certified organic manuka honey. Bioactive polysaccharide-rich compounds from treasured certified organic turkey tails mushroom mycelium. Natural vitamin C from specially grown and processed certified organic acerola cherries
Leg Cramps Ointment (2.5 oz)
Hylands

Temporarily relieves the symptoms of cramps and pains in legs and calves.
Computer Eyes
Similasan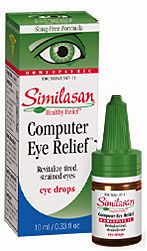 Computer eyes provides natural relief for eye strain from computer and television viewing. Give your tired aching eyes a break with all natural homeopathic drops.
*Dislaimer: Be truthful, tolerant, and respectful. Information provided herein does not constitute an endorsement by Seacoast Natural Health, and is for entertainment purposes only. Report suspicious or abusive behavior to abuse@seacoast.com