Working...
Topic not found. Should we start it?
Details
Enter a very brief description
Now add specific details
+ Where at
+ Side effects
+ Previous experience
+ Reviews
+ Etc

Lip Rescue (0.15 oz / 4.25 g)
Desert Essence

Lip Rescue is made with Eco-Harvest Tea Tree Oil and will save your lips in times of peril! No more cracked dry lips with Lip Resuce. Just one application per day protects your lips from cold weather damage.
Review
Lip Rescue does just what it says. It takes dry lips and moisturizes them and protects them against the elements. I use this all year round to moisten in the summer and protect and moisten in the winter. It's all natural and at a great price. I highly recommend this. For anyone who has ever used chap stick, you will never go back!
Organics Fragrance Free Conditioner (8 oz)
Desert Essence

Desert Essence Organics Fragrance Free Conditioner is a gentle yet effective unscented conditioner.
Organics Fragrance Free Hand & Body Lotion (8 oz)
Desert Essence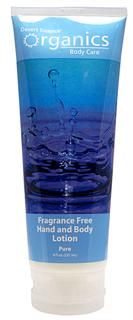 Desert Essence Organics Fragrance Free Hand and Body Lotion provides deep nourishment to the skin. After use of this pure formula, your skin will feel soft and silky.
Novitra (0.25oz)
Boericke & Tafel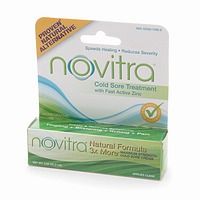 Boericke & Tafel Novitra with Active Zinc is clinically proven to shorten the duration of cold sores.
OregaFresh P73 Toothpaste (Mint 3.4 oz)*
North American Herb and Spice

Flouride-free OregaFRESH toothpaste is infused with the power of P73 oregano.
XyliWhite Cinnafresh Toothpaste Gel (6.4 oz.)
NOW Foods

Looking for a all natural fresh tasting toothpaste for the whole family? Floride-Free XyliWhite is a remarkable toothpaste gel that uses all-natural Xylitol as its main ingredient with a hint of cinnamon. Free of SLS chemicals (sodium laurel sulfate) Perfectly suitable for vegetarians. Enjoy brighter, whiter and healthier teeth.
Peelu Toothpaste
Peelu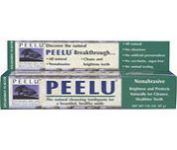 Peelu Toothpaste in spearmint is the natural way to maintain a healthy smile.
Review
Recently I freind gave me an Im fresh toothbrush to use. This was exactly a week after I had my annual dentasl checkup and my dentist once again complained that I am brushing too hard!! I am so convinced that the fault lies not with me- but with all other toothbrushes I previously used. With an Im toothbrush- you CANNOT ever brush too hard!! All I want to do these days- is smile and smile and smile. I have asked the freind and they informed me that I have to order the toothbrush online!! Now I live in South Africa and there is no way I will be able to order this heavenly toothbrush!! Please help. Mac
MoisturePom Vaginal Ointment (1 oz)
Pomegranate Health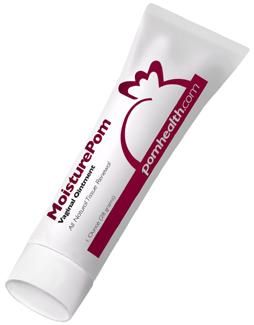 All natural tissue renewal, MoisturePom vaginal dryness cream provides an all natural remedy for soothing the discomforts of vaginal dryness.
Echinacea & Goldenseal Plus (2 oz)
NOW Foods

Echinacea herbal medicines are traditionally used for treatment of inflammatory and viral diseases such as cold, cough and upper respiratory infections.
Firma Visage (1.7 oz)
Life-flo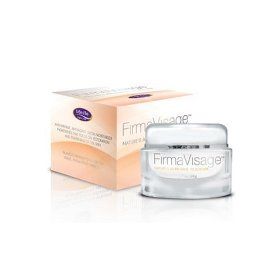 Firma Visage is a natural facial moisturizer made with natural ingredients which are easily absorbed and help revitalize skin.
*Dislaimer: Be truthful, tolerant, and respectful. Information provided herein does not constitute an endorsement by Seacoast Natural Health, and is for entertainment purposes only. Report suspicious or abusive behavior to abuse@seacoast.com