Working...
Topic not found. Should we start it?
Details
Enter a very brief description
Now add specific details
+ Where at
+ Side effects
+ Previous experience
+ Reviews
+ Etc

Chelated Magnesium (180 tablets)
Carlson Labs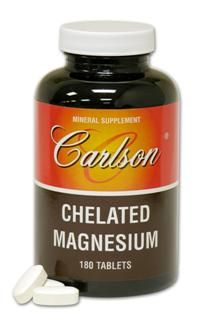 200 mg magnesium is provided from 1111 mg magnesium glycinate chelate. Chelation for optimal absorption. Magnesium is natural relaxer.
Magnesium 300 mg (250 Caps)
Seacoast Vitamins

Magnesium 300 mg from SeaCoast Vitamins is a mineral essential for maintaining strong bones and teeth in addition to regulating heart rhythm and muscle contraction, relaxation, and repair.
Adenosine 100mg (60 Tabs)
Seacoast Vitamins

Adenosine is effective for regulating heart rhythm.
Albion Chelated Selenium 200 mcg (100 capsules)
Futurebiotics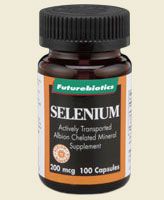 Futurebiotics Selenium provides 200 mcg of Selenium amino acid chelate per tablet from Albion Laboratories, the preferred source of nutritional mineral chelates. Albion amino acid chelated minerals are produced through a patented technology and are specially formulated for optimum mineral absorption. maintain product potency.
Potassium Gluconate 99mg (100 tabs)
Seacoast Vitamins

Potassium Gluconate is an important mineral that our bodies require to maintain healthy heart rhythms. Potassium gluconate is also vital for the healthy function of all of the body's systems.
Chelated Cal-Mag (180 tablets)
Carlson Labs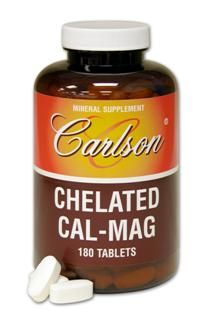 Carlson Chelated Cal-Mag is calcium and magnesium chelated to aid the body's absorption of these minerals.
Chelated Magnesium (250 mg 180 tablets)
Country Life
Mineral Supplement, Vegetarian Formula, Kosher
Calcium, Magnesium & Zinc 25 (250 tabs)
Seacoast Vitamins

Seacoast Natural Foods Calcium, Magnesium & Zinc is an all natural supplement that is good for the bones, teeth, heart and more.
Calcium with Magnesium ( 250 capsules )
Nature's Way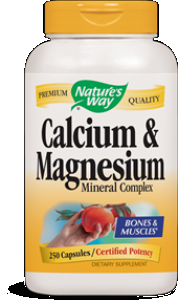 Calcium and Magnesium include an advanced chelate complex for optimal absorption.
Calcium, Magnesium & Zinc 25 (100 tabs)
Seacoast Vitamins

Seacoast Natural Foods Calcium, Magnesium & Zinc helps support healthy teeth, bones, heart and more.
Magnesium-Potassium (120 capsules)
Roex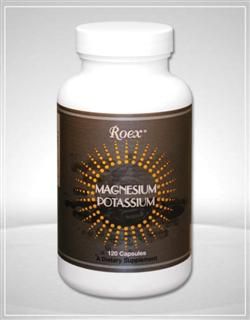 Magnesium as chelate, citrate and gluconate and Potassium as citrate and gluconate, are essential minerals for the human body that enhance alkaline balance.
Calcium & Magnesium (300 mg 250 tabs)
Source Naturals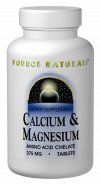 Calcium and magnesium work together in several key physiological processes. They are important in the regulation of blood pressure and are responsible for healthy muscle function. In addition they are both components of skeletal tissue and magnesium is necessary for calcium's absorption into the bones.
*Dislaimer: Be truthful, tolerant, and respectful. Information provided herein does not constitute an endorsement by Seacoast Natural Health, and is for entertainment purposes only. Report suspicious or abusive behavior to abuse@seacoast.com